<![if !vml]>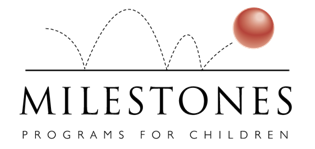 <![endif]>
Dear Milestones Families,
We want to thank all of you for the outpouring of support today. By now, you have received a letter from the district informing you that Whitefish Bay School District has cut its partnership with Milestones. Milestones has been providing state licensed, before and after school care in Cumberland and Richards School for the last thirty years.
We want you to know this decision came as a huge shock to us at Milestones. We were informed by the district at 9:00AM this morning that the district will not be renewing our contract for the upcoming 2013-14 school year. We were not given an opportunity to discuss or negotiate this matter with district officials or School Board members. It's obvious now, that you the community were also not given the opportunity to give your input in regards to this decision. Yet the district moved ahead with a plan that they feel does not even merit School Board approval. We were told that this was a business decision and that was not based upon any issues with Milestones.
To put it in perspective, over the last thirty years, thousands of families have been well served by Milestones a non-profit, community based child care agency. It is surprising that the school district seems to think that Milestones most positive attributes were only "reliability and convenience". I am sure you know that Milestones quality and longevity has been based on:
<![if !supportLists]>· <![endif]>Exceptional teacher to child ratios
<![if !supportLists]>· <![endif]>Well trained and educated staff
<![if !supportLists]>· <![endif]>Enriched child-centered environments
<![if !supportLists]>· <![endif]>Developmentally appropriate curriculum and practices
<![if !supportLists]>· <![endif]>An understanding that positive staff/child interactions are at the core of quality School Age care
This is why there has never once been a complaint from the district regarding the quality and effectiveness of Milestones in serving its families.
I want to reassure you that Milestones will continue to offer quality care and serve the families of Whitefish Bay in Whitefish Bay. We have long standing partnerships with many churches and schools in the area and already we are exploring additional locations to serve your children. Our promise to you is to continue offering high quality childcare to all the families. Please know that we are determined to protect you – Our Milestones Family.
We appreciate your support and advocacy in this matter. We feel that after thirty years of providing care in the schools that Milestones and the people of Whitefish Bay should have been given an opportunity to discuss this matter in an open forum.
We respect the Whitefish Bay School district, we just feel they have made the wrong choice for you and your children.
This is our first communication to all of you on this matter. We will keep you posted on all future developments. In the next week we plan to invite all of you to a questions and answers meeting.
We thank you for your continued support. It is and always will be our mission to continue to serve the community families using our thirty years of experience in the child care field.
Please feel free to contact us if you have further questions.
David Montemurri Cheryl Zagorski
Executive Director School Age Director
dmontemurri@milestonesprograms.org czagorski@milestonesprograms.org